Who we are
The Firstcall Investment Banking (hereinafter to be referred as " Firstcall or FIB") is a popular and most sought-after investment banking firm in India. Firstcall is a diversified financial services firm in India with a clear mission, offering a range of financial services such as investment banking, institutional equities, and wholesale financing advisory services to corporate, institutional, high net worth individual clients and, retail investors. The financial services that we provide are topnotch capital research capabilities.
Our services are spread across India and globally. Firstcall originated to meet the demands of the 21st century market in India especially to achieve a blend between the old and new economy segments.
Our firm offers an absolute commitment to shareholders and clients respectively. We aim at creating a business partnership which cannot be equaled by our contemporaries. Also, we aim at enhancing our client's value via creativity, knowledge, and dedication to provide them with optimum solutions to their very short term and long term requirements. Our investment banking house also enjoys a long-standing relationship with well-known MFNs, FIIs, Abroad Pension Funds and DFIs.
We provide unique and customized solutions to our client's requirements in all areas of Investment Banking, Financial Technologies (Fintech), Corporate Research in various verticals, Digital Strategies, Financial Analytics, Mergers & Acquisitions etc.
Firstcall Investment Banking India helps our clients in Private Equity, Venture Capital Advisory, Corporate Research, Mergers & Acquisitions, Capital Markets Advisory, Corporate Advisory Offerings and Corporate Finance
Firstcall has expertise in the areas of Private Equity, M&A Advisory, Structured Finance, Debt Restructuring & Stressed Asset Advisory.
Firstcall takes maximum quality investment research as our cornerstone, and our fundamental approach towards a task is highly appreciated.
Fintech is a recent technological innovation which is competing with the customary financial procedures in carrying out financial services. Financial technology is the latest industry that makes use of technological tools to enhance financial activities.
We have an in-depth coverage based on Fundamental Research and Analysis of Indian listed companies, which encompasses segments in Information technology, Engineering, Banking & Finance, Insurance, Oil, Consumer Goods, Biotech and other sectors in the industry.
Firstcall's digital marketing strategy consists of various operations that are necessary to accomplish a client's goal through online marketing. Our firm provides a plan of action that will improve the chances of achieving every client's marketing objective.
Firstcall Investment Banking uses this field to offer services in different aspects of an organization's financial data. The provision of financial analytics by our firm will help you gain an in-depth knowledge of a business and enhancing the business performance.
Firstcall Investment Banking helps institutions and corporations to find, evaluate and complete the acquisition of businesses. Our firm leverages our vast relationships and networks to identify opportunities, also to help the negotiations on our client's behalf.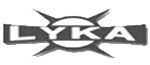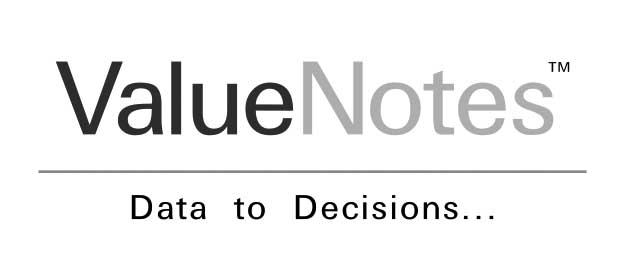 Our Story
The Firstcall Investment Banking, with its more than two-decade long track-record of facilitating many mile-stone making deals is a highly reputed and most sought-after investment banking firm in India.
Consistently recognized for its total solutions commitment among the various investment banks, the Firm's access to local and international network enables it to quickly and effectively solve its client's diverse financial needs.
Our investment banking business offers financial advisory services, capital raising and other investment banking services to corporate clients, financial sponsors and other institutions.
The company's core Financial Advisory includes advisory assignments with respect to amalgamations, mergers and acquisitions (domestic and cross-border), divestitures, restructurings and spin-offs.
It also makes principal investments in partnership with clients. Firstcall with its leading overseas institutional clientele strives to effectively become a partner in business with clients in India.
Capital raising and other investment banking services include syndication of debt and private placement of equity with Banks, Institutions, Strategic Partners and High Net worth Individual Investors.
Firstcall also provides Financial Advisory services with respect to raising of capital through FCCBs, GDRs, ADRs and listing of the same on International Stock Exchanges namely AIMs, Luxembourg ,Singapore Stock Exchanges and other stock exchanges . We assist the companies with preparing the prospectus for their IPO or Initial Public Offering. With the help of our financial experts, Firstcall investment Banking arranges the finance for our clients. Also, Firstcall helps our clients to source finance at the capital markets.
Firstcall Investment Banking is one of the investment banking houses that is credited with inhouse corporate research team. We are an independent research provider offering extensive company, sector and industry research & analysis under the brand name of "Firstcall Research". Our objective is to save investors time and effort by organizing relevant data in one location and offer unbiased detailed Research on various Indian Listed Companies. Our Research Analysts closely analyze and assess various companies fundamentals and valuations in order to provide insightful investment ideas and recommendations to various institutional investors.
Our full-fledged research team takes care of the requirements of media houses and biggest newswires such as The markets.com, Thomson Reuters, Capital IQ, and ISI Emerging Markets – Euro money group.
It is a matter of pride to mention here that many of the leading content aggregators like Thomson Reuters, Bloomberg, Sifyfinance, Capital IQ, Markets.com, ISI Emerging Markets – Euro money Group, Value Notes, Money Control, Research Bytes and myiris.com are our valued content users. Our customers are all topnotch institutions who are also leaders in their respective industries.
Our team is known for its unbiased and authentic research. Our team consists of highly qualified, well experienced and efficient research analysts who have been associated with us for a long time and tracking the equity markets in a very efficient and unbiased manner. Most of our Research analysts who have shown outstanding performance either as stock pickers and/or and earnings estimators based on their Research have recognition from Thomson Reuters StarMine Analyst Awards for India for the years 2011, 2013, 2014 and 2015.
Our research reports have always attracted both Institutional as well as the individual customers empowering them to make better-informed investment decisions on buy or sell or hold backed by high-quality research provided by us.
The Industry analysis and identification of new and upcoming sectors have been our hallmark. We understand Research as the core of our financial activities. Identification of future multibaggers, Sunshine Sectors is what we have committed ourselves to.
Get in touch with our Experts to find out how we can help your Business Grow