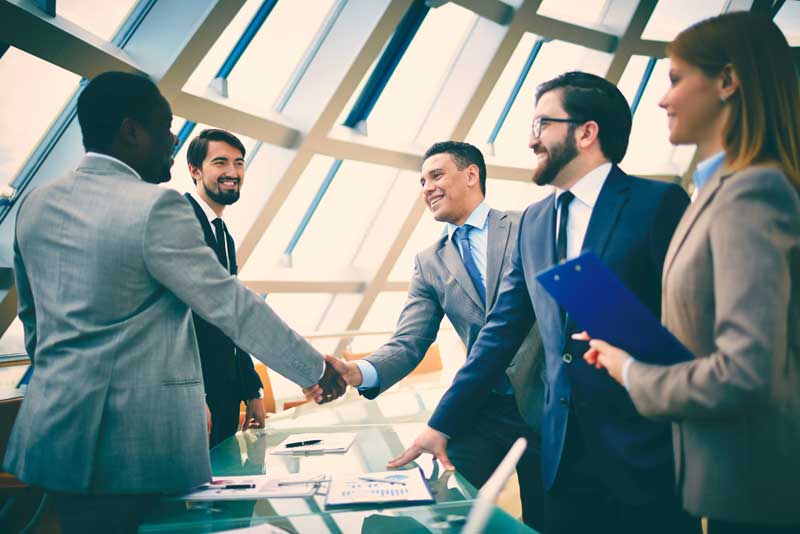 Firstcall Investment Banking helps institutions and corporations to find, complete and evaluate the Mergers and Acquisitions of businesses. Our firm leverages our vast relationships and networks to locate opportunities, also to help the negotiations on our client's behalf. Firstcall advises on both sides of the mergers and acquisitions transactions and also represent either the "buy" or "sell" side of the business. 
Both sides of the Mergers and Acquisitions deals have full trust on Firstcall's knowledge and expertise for a fair value provision for their businesses. Our main aim is to help our clients grow and to provide them with the appropriate exit strategies. Moreover, we offer advice on the way to go about the Mergers and Acquisitions even the offering price. We value the target company for the Mergers and Acquisitions to arrive at a price that suits its value.
Also, we bring the following process into our Mergers and Acquisitions advisory services;
Acquisition strategy
Acquisition Criteria
Searching for Target
Acquisition Planning
Valuing and Evaluation
Negotiation
Due Diligence
Sales and Purchase Contract
Financing
Implementation
We also help clients with strategies through strategic partnerships, trade sales, and to sale their businesses so that they can maximize their returns. Firstcall ensures that our clients get total confidential advisory and consulting services for the entire Mergers and Acquisitions process.
How is Firstcall Different from the Competition?
Our charges are very competitive and the major component of our fee is based on the successful completion of our client's transactions.
We are not traditional business brokers; instead, we are specialists and command full authority in the areas we operate.
No matter the size of any transaction, we pay high-level attention to it.
We follow and support each client's objective with in-depth research, rigorous analysis and meticulously designed solutions.
Firstcall would set achievable goals to the clients and efficiently push them to exceed those goals.
Our firm utilizes the latest technology to provide our clients with access to the global markets.
Get in touch with our Experts to find out how we can help your Business Grow